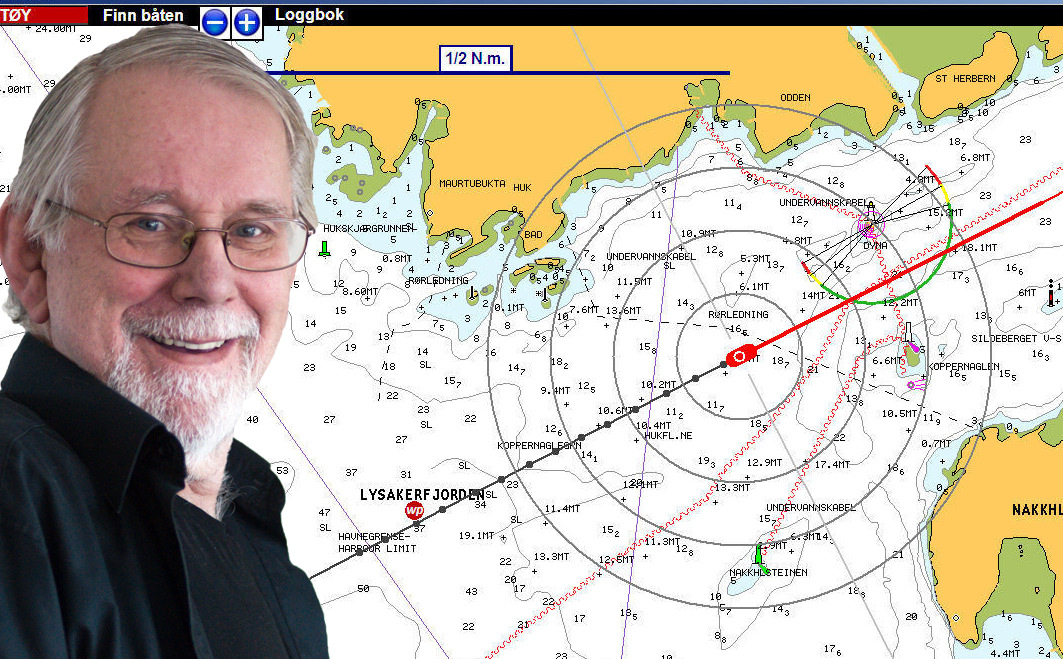 SYSTEM
REQUIREMENTS
Windows 7/8/10.
RAM: 1 GB eller mer
Prosessor: 1 GHz
eller bedre
Screen resolution:
Minimum 800x600
(SVGA)
1024 x768 (XGA)
or more is recommended
Map:
Navionics+/Gold+
Platinum+
TIKI Navionics Gold
Norwegian chart plotter for PC
Kr.890,-
---
Tell me more about TIKI Navionics Gold
Once you have installed TIKI Navionics Gold, you will receive your license code by email.
---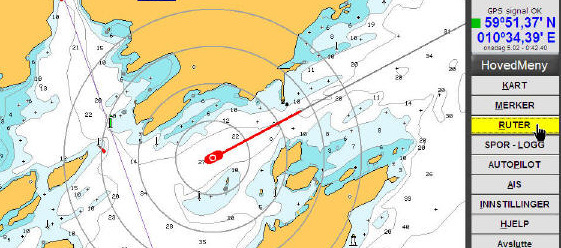 Help is available everywhere!
Point with the mouse at anything in the application, the map, a graphic element, menu or button - then Mushjelpen will tell you what it is and what you can do.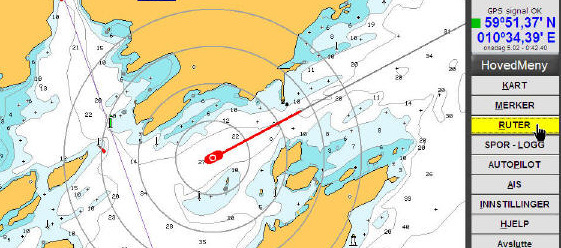 "North up or Course up"?
"North Up" is best when you work with the map, create routes, marks etc.
But many prefer "Course Up when they are on the go". You switch with one click.
Wind, log, compass and echo sounder
With a multiplexer, TIKI can display instrument data in data boxes.
The wind direction can be displayed with graphics on the boat in the map, and / or as an analog wind instrument.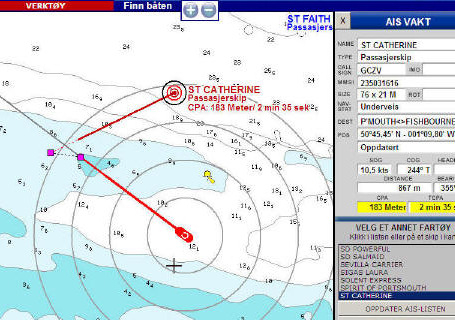 AIS - Collision warning
With the AIS receiver connected, TIKI will display ships with course arrows and speed indicators.
You will receive a warning of a possible collision hazard.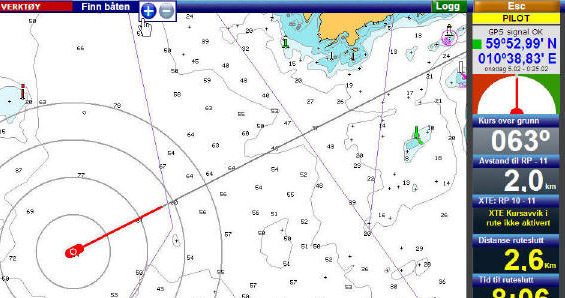 Nothing messes up the map image in TIKI.
No swarm of icons, buttons, menus or other things that clutter the screen.
Just a large map with the boat's position, course line - and possibly a route and log tracks.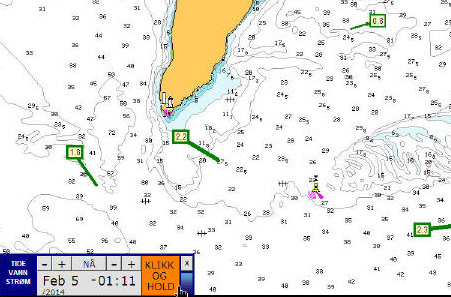 Tides and currents
TIKI can display tides and currents in Navionics + and Platinum maps.
Tides and the direction and strength of the current can be displayed graphically and / or in tables.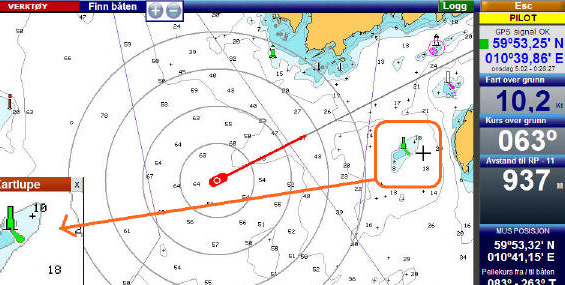 Check map details with one click
Point anywhere on the map. The map magnifier continuously shows an enlarged image of the surrounding area
mouse so that symbols and texts are easier to read.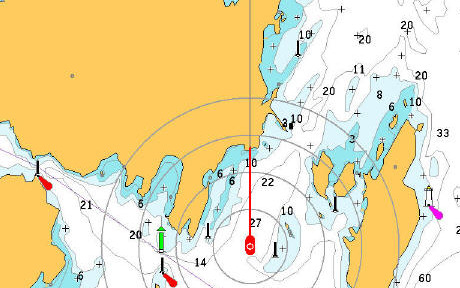 Where are the menus?
TIKI has large menu buttons, but they are hidden.
They open automatically when you point the mouse to the right edge of the screen.
And disappear again as fast as they came.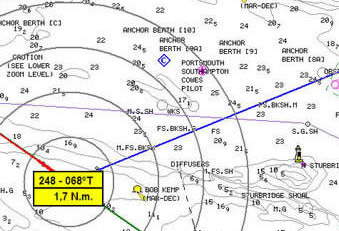 The map moves automatically
when taking a bearing or making a route.
The mouse is no longer limited by the map section.
As the mouse approaches the edges, the map moves automatically.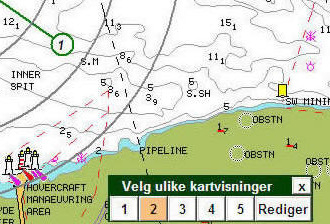 One-click tool
to change map views
Navionic's map consists of 30 layers that can be turned on or off.
To simplify this, TIKI has 5 editable sets
map views. To view all layers, click 1. To view
smaller, click 2, 3, 4 - or 5 for minimal details ..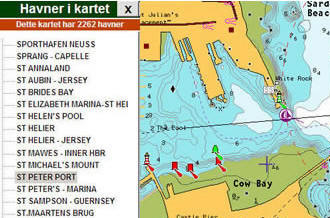 One-click tool for ports in the map
As soon as you click on a port
TIKI centers the map on this port.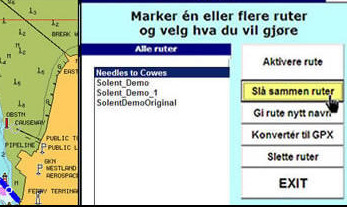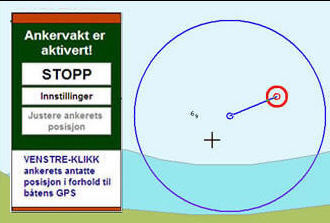 The art of fine-tuning the anchor guard
When the anchor guard is started, the anchor is set to
GPS position. When everything has calmed down, however, you should
change this. Click the "Adjust anchor position" button,
and place the anchor to the best of its ability in the correct place
in relation to the boat brand.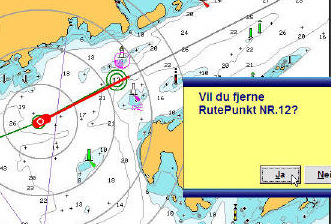 TIKI saves you
unpleasant surprises
TIKI always asks for your confirmation before a critical function
performed. A panel immediately appears under the mouse, and
asks you to click Yes or No. It goes so fast that the delay is
barely noticeable. And you have full control.