To copy Navionics map tags
to the hard disk of your PC
and register maps online with TIKI Navionics Gold 3.2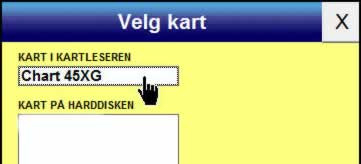 1.Insert the Navionics map chip into the card reader.
If the map chip is an SD chip and you have a built-in SD reader
in the PC, you can use this. If the map chip is a CF compact
flash chip, you must use a CF card reader. Or a Multi Card Reader.

2. Start TIKI
In the panel that appears, you must first accept the suggested name
the map chip - or create a new name - and click OK.
The copying may take a few minutes, 300-600 MB should be copied.
Please be patient.
When the map has been copied, you will be notified - and TIKI will close.

3. Before restarting TIKI, you must be connected to the Internet so that
the map can be registered! But you can take out the map chip.
Since the map is on the hard disk, you no longer need the map chip
this PC.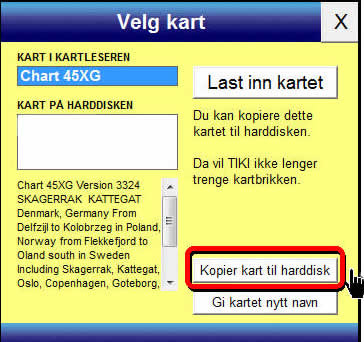 4. Start TIKI without a map chip. Now the following will happen.
When TIKI tries to load a map from the hard disk, which is not
registered in advance, the program will automatically connect
Navionics server - which will register this map on your PC.
5. When TIKI opens your chart, the registration is successful.